Management of teeth with open apex and apical periodontitis using MTA and OrthoMTA: a case series and review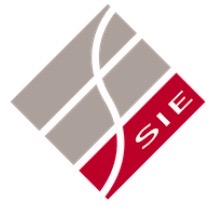 Submitted: 25 July 2021
Accepted: 24 November 2021
Published:
12 January 2022
Publisher's note
All claims expressed in this article are solely those of the authors and do not necessarily represent those of their affiliated organizations, or those of the publisher, the editors and the reviewers. Any product that may be evaluated in this article or claim that may be made by its manufacturer is not guaranteed or endorsed by the publisher.
Aim: To describe successful managements of teeth with open apex using ProRoot MTA and OrthoMTA and reviews various studies done on the properties of OrthoMTA.
Summary: Teeth with open apex and apical periodontitis present multiple challenges specially in disinfecting the root canal space and providing an artificial apical barrier to achieve an optimal filling of the root canal. In the past decade, Mineral Trioxide Aggregate (MTA) has steadily gain popularity among clinicians to be used as a biocompatible apical stop for apexification of teeth with open apex. With strict adherent to the standard root canal protocol, teeth treated with ProRoot MTA and Ortho MTA in this case series showed satisfactory apical healing radiographically and improvement of signs and symptoms. Studies featuring OrthoMTA in the last ten years showing satisfactory clinical successes in various clinical scenarios such as pulpotomy in primary molars, partial pulpotomy in permanent teeth and apexification in immature apex of permanent teeth have also been listed. 
Key Learning Points
Clinicians need to be extra cautious with the aggressive use of endodontic files and have thorough knowledge of standard root canal protocols in establishing the correct working length, advancements in the disinfection procedures, materials, and techniques to be used to create an apical barrier.
The obturation of the root canal space shall focus on the prevention of the extrusion of the root filling material into the periapical tissues and reinforcement of the weakened root against fracture during and after an apical stop is provided.
Parolia, A., Yu, A. ., & Feghali, M. . (2022). Management of teeth with open apex and apical periodontitis using MTA and OrthoMTA: a case series and review. Giornale Italiano Di Endodonzia, 36(1). https://doi.org/10.32067/GIE.2021.35.02.43
Copyright (c) 2022 Abhishek Parolia, Arlene Yu, Maya Feghali
This work is licensed under a Creative Commons Attribution-NonCommercial 4.0 International License.
Giornale Italiano di Endodonzia has chosen to apply the Creative Commons Attribution NonCommercial 4.0 International License (CC BY-NC 4.0) to all manuscripts to be published.