Interfacial characterization of hydraulic calcium silicate-based sealers by scanning electron microscopy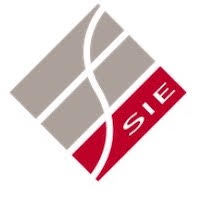 Submitted: 6 October 2021
Accepted: 10 February 2022
Published:
8 March 2022
Publisher's note
All claims expressed in this article are solely those of the authors and do not necessarily represent those of their affiliated organizations, or those of the publisher, the editors and the reviewers. Any product that may be evaluated in this article or claim that may be made by its manufacturer is not guaranteed or endorsed by the publisher.
Aim: To characterize the sealer-dentin interface of hydraulic calcium silicate-based sealers TotalFill and Bioroot and compare it to an epoxy-resin sealer AH Plus.
Methodology: An experimental ex vivo study was conducted were 15 single-root extracted premolars were divided into three experimental groups. The teeth were prepared and filled using a single tapered gutta-percha cone. Samples were cut and analyzed using scanning electron microscopy. The images were analyzed using ImageJ software.
Results: The median interface value for the three sealers was between 0.6 and 2.5 μm. The largest interface was observed in the TotalFill group in the middle third, and this difference was significant compared to AH Plus (p<0.05). The largest sealer area was for Bioroot in the apical third, but the difference was not significant.
Conclusions: Within the limitations of this study, AH Plus had better marginal adaptation in the middle third. The interfacial gaps were similar in the apical third for all sealers.
Abarca, J., Espinoza, F., Lizana, A., Muñoz, P., Steinfort, K., & Monardes, H. (2022). Interfacial characterization of hydraulic calcium silicate-based sealers by scanning electron microscopy. Giornale Italiano Di Endodonzia, 36(1). https://doi.org/10.32067/GIE.2021.35.02.48
Copyright (c) 2022 Jaime Abarca, Francisca Espinoza, Aldo Lizana, Paulina Muñoz, Karin Steinfort, Hector Monardes
This work is licensed under a Creative Commons Attribution-NonCommercial 4.0 International License.
Giornale Italiano di Endodonzia has chosen to apply the Creative Commons Attribution NonCommercial 4.0 International License (CC BY-NC 4.0) to all manuscripts to be published.