Extensive external-internal root resorption 22 years after trauma and inadequate endodontic treatment: a case report with 20-years follow-up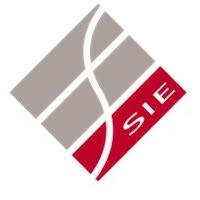 Submitted: 27 September 2022
Accepted: 5 November 2022
Published:
2 February 2023
Publisher's note
All claims expressed in this article are solely those of the authors and do not necessarily represent those of their affiliated organizations, or those of the publisher, the editors and the reviewers. Any product that may be evaluated in this article or claim that may be made by its manufacturer is not guaranteed or endorsed by the publisher.
Aim: This paper describes the management of an extensive external-internal root resorption (EIRR), 22 years after dental trauma and inadequate endodontic treatment, with a 20-year follow-up. 
Summary: A 30-year-old Caucasian female patient was referred to evaluate the right maxillary central incisor, which presented a sinus tract with mild suppuration. The tooth had been compromised by a trauma, and it was endodontically treated 22 years before. There was no periodontal involvement, mild pain on vertical percussion and apical palpation, and no response to the cold sensitive test. Radiographic analysis showed poorly performed endodontic treatment, EIRR, and asymptomatic apical periodontitis. After performing root canal filling material removal and chemomechanical preparation, a calcium hydroxide paste was used for 45 days. Then, the apical root canal third, and the resorptive lesion were filled with gutta-percha/sealer and MTA, respectively. Longitudinal follow-ups (2, 9 and 20 years) were conducted, and confirmed the success of the intervention.  
Key learning points:
• Dental trauma is a relevant public health problem due to its high incidence, mainly in children and adolescents.
• One of the main sequelae resulting from more aggressive dental trauma is root resorption. When an external root resorption (ERR) reaches the walls of the pulp cavity, or an internal root resorption (IRR) reaches the root surface, an external-internal root resorption (EIRR) process ensues, and represents one of the most challenging clinical situations faced by the clinician.
• In cases of EIRR, MTA allows endodontic treatment and tooth restoration to be completed more quickly, thus contributing to the longevity of teeth.
Musso, C., & Machado, R. (2023). Extensive external-internal root resorption 22 years after trauma and inadequate endodontic treatment: a case report with 20-years follow-up. Giornale Italiano Di Endodonzia, 37(1). https://doi.org/10.32067/GIE.2023.37.01.06
Copyright (c) 2023 Cristina Musso, Ricardo Machado
This work is licensed under a Creative Commons Attribution-NonCommercial 4.0 International License.
Giornale Italiano di Endodonzia has chosen to apply the Creative Commons Attribution NonCommercial 4.0 International License (CC BY-NC 4.0) to all manuscripts to be published.