The outcome of root canal treatment with a calcium silicate-based sealer of necrotic teeth: a retrospective assessment
Root Canal Sealer Outcome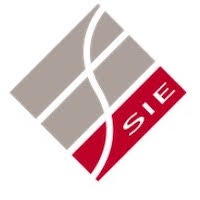 Submitted: 26 May 2023
Accepted: 17 August 2023
Published:
18 September 2023
Publisher's note
All claims expressed in this article are solely those of the authors and do not necessarily represent those of their affiliated organizations, or those of the publisher, the editors and the reviewers. Any product that may be evaluated in this article or claim that may be made by its manufacturer is not guaranteed or endorsed by the publisher.
Aim: This retrospective clinical assessment aimed to evaluate the healing effect of calcium silicate-based root canal sealers on necrotic teeth with periapical lesions.
Methodology: An assessment of the outcome was carried out based on the patient's clinical records and radiographic data. The study involved 20 teeth in total: 9 of which were posterior and 11 anterior. Obturation was performing using either a single cone or a lateral compaction technique. The differences in sizes of lesions were characterized as large, medium, and small lesion sizes. Initial, final, and follow up periapical radiographs were taken and scored with the aid of periapical index scoring system.
Results: The mean follow-up period was 15.8 months. Interobserver agreement was evaluated by Kappa test and categorical variables were evaluated by Fisher's Exact test. The overall success rate was 100%, with 70% of patients being fully healed and 30% assessed as healing. Variables did not differ statistically significant.
Conclusion: Calcium silicate-based sealers have good healing capacity even in the presence of significant periapical lesions.
Kamaci Esen, A., & Kalabalık, F. (2023). The outcome of root canal treatment with a calcium silicate-based sealer of necrotic teeth: a retrospective assessment: Root Canal Sealer Outcome . Giornale Italiano Di Endodonzia, 37(2). https://doi.org/10.32067/GIE.2023.37.01.19
Copyright (c) 2023 Aysenur Kamaci Esen, Fahrettin Kalabalık
This work is licensed under a Creative Commons Attribution-NonCommercial 4.0 International License.
Giornale Italiano di Endodonzia has chosen to apply the Creative Commons Attribution NonCommercial 4.0 International License (CC BY-NC 4.0) to all manuscripts to be published.