Triple antibiotic paste versus nano calcium hydroxide as an intracanal medicament in human primary molars: a randomized clinical trial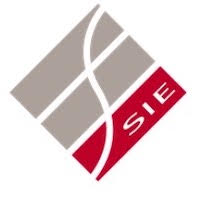 Submitted: 17 July 2023
Accepted: 19 September 2023
Published:
17 October 2023
Publisher's note
All claims expressed in this article are solely those of the authors and do not necessarily represent those of their affiliated organizations, or those of the publisher, the editors and the reviewers. Any product that may be evaluated in this article or claim that may be made by its manufacturer is not guaranteed or endorsed by the publisher.
Aim: Intracanal medicaments play a critical role in cleaning microbial biofilm, dentin tubule sterilization, and successful endodontic treatment. This study aimed to evaluate the antibacterial effect of Nano-calcium hydroxide (NCH) and Triple Antibiotic Paste (TAP) as intra-canal medicaments in human non-vital primary molar teeth.
Methodology: The NCH particles were characterized by transmission electron microscopy (TEM), Fourier transform infrared (FTIR) spectroscopy, and X-ray diffraction (XRD). This study included 39 primary molar teeth with an indication for non-vital pulp therapy. Following the access cavity preparation, a microbial sample (S1) of each tooth was collected and canals were prepared by chemo-mechanical technique. Using dynamic block randomization, canals were divided into three groups based on the type of medicament. The second microbial sample (S2) was collected 7 days after ICM application. The canal's aerobic and anaerobic micro-organisms load was calculated by counting colony-forming units (CFUs).
Results: The TEM, FTIR, and XRD characterization techniques confirm the NCH nanoparticle formation. NCH showed a reduction of the number of aerobic and anaerobic micro-organisms by 98.09% and 90.79%, respectively. While TAP had greater antibacterial activity compared to NCH aerobic (99.95%) and anaerobic (99.78%) micro-organisms. NCH and TAP showed a statistically significant difference (P<0.005) in bacterial elimination of the root canals in comparison with chemo-mechanical irrigation alone.
Conclusion: Both TAP and NCH antibacterial activity were approved during the endodontic.
Gholami, A., Asadi, K., Samiraninezhad, N., Ghaffaripour, D., Safari, A., Ghahramani, Y., & Abbaszadegan, A. (2023). Triple antibiotic paste versus nano calcium hydroxide as an intracanal medicament in human primary molars: a randomized clinical trial. Giornale Italiano Di Endodonzia, 37(2). https://doi.org/10.32067/GIE.2023.37.01.22
Copyright (c) 2023 Ahmad Gholami, Khatereh Asadi, Nazaffarin Samiraninezhad, Dordaneh Ghaffaripour, Azam Safari, Yasamin Ghahramani, Abbas Abbaszadegan
This work is licensed under a Creative Commons Attribution-NonCommercial 4.0 International License.
Giornale Italiano di Endodonzia has chosen to apply the Creative Commons Attribution NonCommercial 4.0 International License (CC BY-NC 4.0) to all manuscripts to be published.