Comparative evaluation of smear layer removal with Ultra-X device and XP-Endo Finisher file system: an ex-vivo study
Smear removal on using various activation devices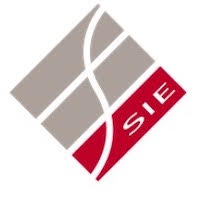 Submitted: 4 August 2023
Accepted: 5 September 2023
Published:
13 September 2023
Publisher's note
All claims expressed in this article are solely those of the authors and do not necessarily represent those of their affiliated organizations, or those of the publisher, the editors and the reviewers. Any product that may be evaluated in this article or claim that may be made by its manufacturer is not guaranteed or endorsed by the publisher.
Aim: Chemo-mechanical debridement plays a crucial role in root canal treatment. Irrigant activation is the final step before obturation and it helps in effectively cleansing and disinfecting the complex root canal system. The current study aimed at assessing the smear removal after activation with Ultra-X and XP-Endo finisher (XPEF).
Methodology: Sixty extracted single-rooted second premolars were collected. The specimens were decoronated until 13mm standard length and were shaped using Protaper gold rotary files to size 40 under standard irrigation protocol. Following this, based on the final activation, the specimens were randomly allocated to: group 1: Conventional Needle Irrigation (CNI) (n=20); (Control group), group 2: Activation using Ultra X Ultrasonic device (PUI) (n=20); group 3: Activation using XPEF (n=20). Finally, the specimens were examined for smear and debris removal using scanning electron microscopy (SEM).
Results: The obtained data were analysed using the chi-square test in SPSS software version 22.00. All groups showed significant differences (p<0.05) in debris and smear removal. However, no difference (p>0.05) was elicited in groups 2 and 3.
Conclusion: Both Ultra-X and XPEF showed similar debris and smear removal.
Penukonda, R., Teja, K. V., Kacharaju, K. R., Xuan, S. Y., Mohan, D. A., Sheun, L. Y., Cernera, M., & Iaculli, F. (2023). Comparative evaluation of smear layer removal with Ultra-X device and XP-Endo Finisher file system: an ex-vivo study: Smear removal on using various activation devices. Giornale Italiano Di Endodonzia, 37(2). https://doi.org/10.32067/GIE.2023.37.01.18
Copyright (c) 2023 Raghavendra Penukonda, Kavalipurapu Venkata Teja, Kranthi Raja Kacharaju, Sia Yin Xuan, Deeviya A/P Mohan, Lau Yi Sheun, Mariangela Cernera, Flavia Iaculli
This work is licensed under a Creative Commons Attribution-NonCommercial 4.0 International License.
Giornale Italiano di Endodonzia has chosen to apply the Creative Commons Attribution NonCommercial 4.0 International License (CC BY-NC 4.0) to all manuscripts to be published.